Seniors
Open Artists Studio at the Senior Center
Written by Webmaster
Monday, 17 May 2010 15:40
Come Explore Your Creative Side!
Open Artists Studio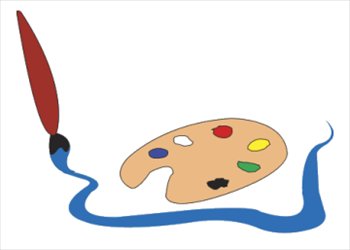 May 19 - June 23
All mediums welcome
Janine Schmitt,
Supervising Artist
Call today to reserve space
508-366-3000
Transportation is available
Add a comment
Last Updated on Monday, 17 May 2010 16:02
17th Annual National Senior Health and Fitness Day - Wed May 26 2010
Written by Webmaster
Sunday, 16 May 2010 19:08
The Willows at Westborough will host the 17th annual National Senior Health & Fitness Day (NSHFD) Wednesday May 26, 2010.
Registration begins at 8:30 a.m. and the program runs from 9 a.m. to noon.
Pamela Katz Ressler, RN, BSN, HNC founder and president of Stress Resources, LLC is the keynote speaker.
The half-day schedule includes health information, blood pressure checks, balance and strength screening, entertainment, refreshments, raffles and tours.
Where: Willows at Westborough, 1 Lyman Street, Westborough MA 01581. (Route 30 and Lyman Street.). Admission is free, but space is limited. Please request a reservation by calling 508-366-4730, extension 3577.
Add a comment
Fuel Assistance Program still open for applications until April 30, 2010
Written by Webmaster
Tuesday, 06 April 2010 05:49
IT'S NOT TOO LATE TO APPLY
We are still taking applications for the SMOC Fuel Assistance program until April 30. If you have struggled to pay your heating bills this winter, consider calling to apply for assistance. Bills will be paid back to November 1, 2009. Don't have those bills hanging over you all summer. Call the Senior Center today to get your application packet. When you have all of your information together, it takes ten minutes to fill out the application. And, we can make copies at the Senior Center.
For a single person, your income should be under $29,126 and for a couple, under $38,087 to qualify for assistance.
[The Senior Center is at 4 Rogers Rd. Hours are 9 am - 4 pm, phone 508-366-3000. The above information from The Westborough Senior Scene, April 2010 newsletter --webmaster]
Add a comment
Last Updated on Tuesday, 06 April 2010 06:12
Written by Webmaster
Saturday, 03 April 2010 21:04
April Menu - 2010
Westborough Senior Center / Council on Aging
4 Rogers Rd, Westborough, MA, 01581
508-366-3000
Lunch is served at the Senior Center on
Monday, Wednesday and Friday at 12 noon.
Reservations must be made by 10 a.m. the day before.
Transportation is available.
A $2 donation is requested for each meal.
| | | |
| --- | --- | --- |
| 2 | | Macaroni and Cheese, Stewed Tomatoes, Rye Bread, Fresh Fruit |
| 5 | | American Chop Suey, Italian Green Beans, Italian Bread, Apple Crisp |
| 7 | | Chicken w/Lemon Mustard Sauce, O'Brien Potatoes, Broccoli, 7 Grain Bread, Pears |
| 9 | | No Activities Today!!! |
| 12 | | Shepherd's Pie, Corn, Whole Wheat Bread, Pears |
| 14 | | Salisbury Steak w/Jardiniere Gravy, Mashed Potatoes, Beets, Multigrain Bread, Fresh Fruit |
| 16 | | Cheesy Potato Soup, Broccoli Bake, Stewed Tomatoes, Whole Wheat Bread, Cherry Muffin |
| 19 | | Patriot's Day Senior Center Closed |
| 21 | | Lentil Spinach Soup, Baked Scallops w/Newburg Sauce, Brown Rice, Whole Wheat Roll, Angel Food Cake w/Strawberry Mousse |
| 23 | | Chicken Coq A Vin Sauce, Whipped Potatoes, Green Beans, Multigrain Bread, Tapioca Pudding |
| 26 | | Ground Beef Burgundy, Egg Noodles, Broccoli, Multigrain Bread, Applesauce |
| 28 | | Chili, Brown Rice, Carrots, White Bread, Pineapple |
| 30 | | BIRTHDAY LUNCH PIZZA PARTY!!! |
Add a comment
Last Updated on Saturday, 03 April 2010 22:26
Westborough Women's Club and Schools Partner to "Keep the Heat On"
Written by Michael (admin)
Wednesday, 26 November 2008 00:30
The Westborough Woman's Club and Westborough schools recently announced a partnership to  help  with the town's fuel assistance program.  "Keep The Heat On'' will involve community members of all ages collecting coins or making donations of any amount to the fuel assistance program in town.
"I think this is a great way to reach across the many ages of community members to assist those individuals and families in need this year," said Judith Wilchynski, president of the Westborough Woman's Club.  "Our club is constantly discussing the needs of the community and where our fund raising money can make the most impact. This is a perfect example, as it is available for any family or individual in need."
Fales Elementary and Mill Pond Intermediate Schools will have coin collection jars  in their building for donations.  Donations may also be dropped off at the Glass Heron, corner West Main St. at the rotary through January.  School collections will be collected through December 15th.  A donation may, also,  be made by check payable to the Friends of the Westborough Senior Center.  It may be mailed to Friends of the Westborough Senior Center, P.O. Box 1072, Westborough, 01581.
There is a constant need for assistance at any year, but especially in the coming months. This allows the school children to participate in this season of giving over the next few months.  Donations will be accepted at the schools through December 15th.  Donations may be sent to the Friends of the Westborough Senior Center at any time during the year.
"The need is here in this town, and will help supplement other programs in place for fuel assistance.  I look forward to this partnership with our community and school children," Wilchynski said.
Add a comment
Last Updated on Thursday, 27 November 2008 19:41