Blizzard? How about them power outages?
Written by Webmaster
Monday, 27 December 2010 10:36
While other parts got socked yesterday, the "home office" for Westborough.com didn't seem to get that much snow. Here's hoping y'all did well.
Kudos to officials for closing offices today, however, and a *HUGE* thanks to our hard-working DPW crew for their ceaseless efforts for our safety.
Happened across this great link from National Grid which displays power outages. Here's a sample snapshot from 10:30 a.m. this morning: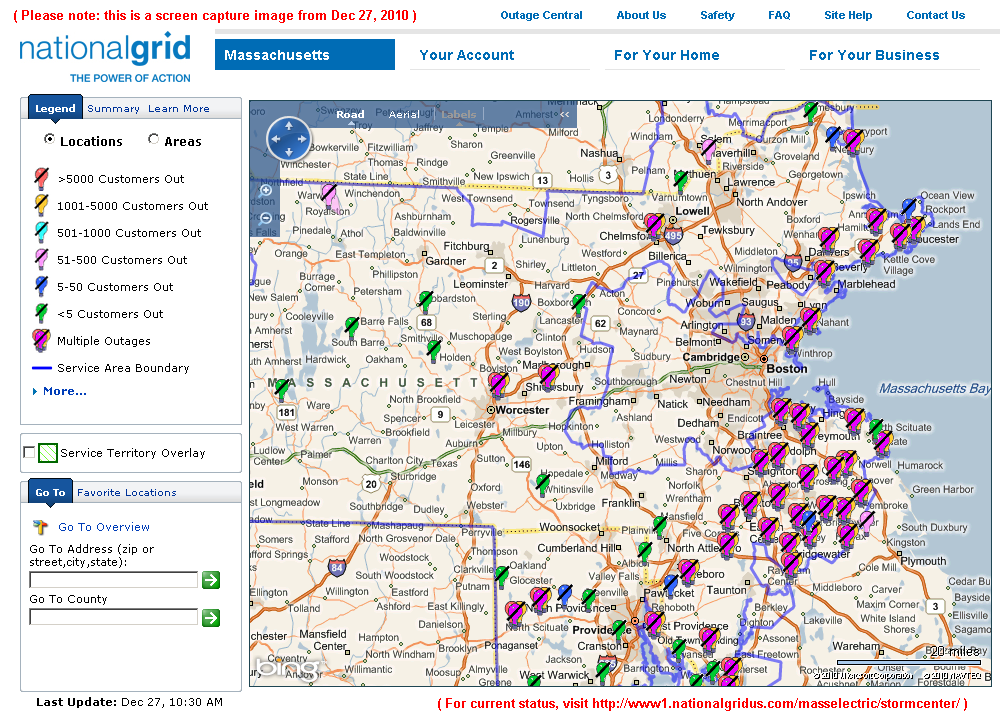 Curious if your family or friends have any power outages? You can get a idea of where the trouble spots are by visiting http://www1.nationalgridus.com/masselectric/stormcenter/ for the latest status.
The site's map is dynamic -- you can scroll and zoom it as desired -- and it's updated as new reports are received, and after services have been restored
Last Updated on Monday, 27 December 2010 11:52