Wiley and the Hairy Man - Gibbons Middle School Theater Production
Schools -
Gibbons Middle School
Written by Michael (admin)
Saturday, 15 November 2014 11:28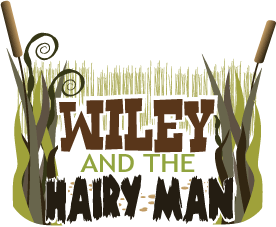 Wiley and the Hairy Man
NOVEMBER 14th @ 7:00 PM
NOVEMBER 15th @ 7:00 PM
NOVEMBER 16th @ 2:00 PM
Gibbons Theater
Come see over thirty talented students present the annual fall production.
Tickets can be bought at the door.  $12 general admission and $10 students and seniors.
What's Lurking in the Swamp?
Wiley must go out into the swamp to build a hound house for that dog of his.  But he's sure the Hairy Man is lurking nearby, and would rather stay in bed instead.  Mammy won't put up with that, though, and as the "best conjure woman in the whole southwest county" she hopes to arm Wiley with charms and chants to keep him safe.  Of course, the Hairy Man can't stand no dogs either, but that won't help Wiley.  To get rid of the Hairy Man forever, Wiley must out-smart him three times, and to do that Wiley must trick him on his own.
Adapted from the traditional southern folktale, Wiley is able to overcome the terrible Hairy Man and realize that he has the power in himself to face whatever fears may haunt him.
Written by Suzan Zeder, this rhyming play is sure to be a big hit with children age five and up.
About the Origins of the Story
Wiley and the Hairy Man traces its origins to the American South.  Long held as an oral tradition, during the Federal Writers Project of the New Deal Era, it was finally captured in text form by Donnell Van de Voort.  The story was originally set in the Alabama Swamps, but according to playwright Suzan Zeder it can happen, "anywhere there are swamps, and magic, and small frightened boys."
In Zeder's version she has changed the ending and has "written a play about a small boy with a big fear who learns to overcome his own problems himself. "  Zeder goes on to state, "I wanted to write a play about kinds of fears that children face, alone in the dark.  I wanted to write a play about magic—good magic and bad—and, most importantly, the magic that all of us have somewhere deep inside us."
Published in 1972, Wiley and the Hairy Man has been performed extensively throughout the world.  Zeder, long considered a major playwright for young audiences is also the author of Step on A Crack, Doors, Mother Hicks, and In a Room Somewhere.   All her plays are characterized by their sensitivity to the particular perspective a child has within our world, and treats them with the artistic respect they deserve.
[Above notes copied from: "Wiley and the Hairy Man - Study Guide created for the CSU Bakersfield Theatre for Young Audiences Tour", by Kamala Kruszka.  Fetched 15-Nov-2014 from: http://www.csub.edu/theatre/_files/Kruszka%20Wiley%20Study%20Guide_pub.pdf  -- webmaser]
Last Updated on Saturday, 15 November 2014 12:14
Important Notices & Latest Articles