Buy a tree and support our Civic Club!
Written by Michael (admin)
Sunday, 30 November 2014 14:36
Wreaths - Trees of all sizes - Roping by the yard
Tree Lot is Open Daily starting Saturday Nov 29th
Monday - Friday 1pm to 9pm
Saturday - Sunday 9am to 9pm
Westborough Civic Club Tree Lot ("Tufts Machine Lot") is located at
55 East Main Street (Rt. 30), Westborough
Westborough Civic Club (website, Facebook page) is a registered charitable organization established in 1975 for the sole purpose of benefiting the town of Westborough and its residents. Club members spent last weekend preparing the club's annual Tree Lot for delivery of trees, wreaths and roping ready for opening day sales on Thanksgiving Saturday. This will be the club's 39th year of fund-raising for causes around the town and as always members are hoping to have sold every one of the 1,400 trees and 500 wreaths by Christmas Eve.
The upcoming thirty-ninth consecutive fund-raising season will commence with the delivery of over 1,400 trees and 500 wreaths on Saturday 29th November

This is traditionally a strong community event, with local scouts, Venture Crew and WHS sports teams being present to help members with unloading and setting up the trees

At 9.00 am that day the tree lot officially opens for business; due to the date of Thanksgiving there are only 26 days in which the Club hopes to sell its entire stock of trees and wreaths.

Customers both young and old are welcomed at the lot with a free candy cane from the 3,000 handed out during the season.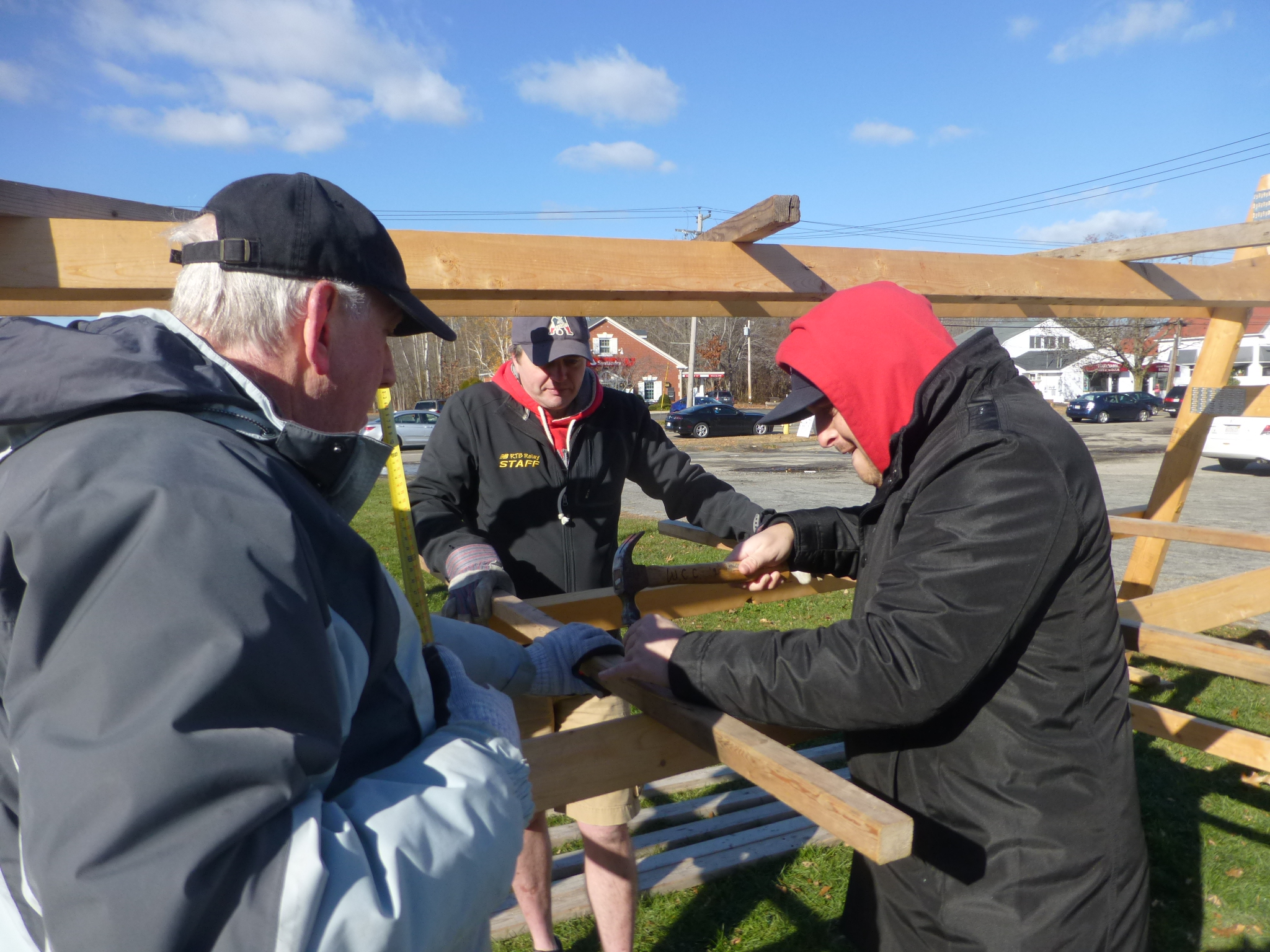 WCC1 – members Bill Kohler, Mike Pickwick and Gerry Knall (Jnr) building the wreath racks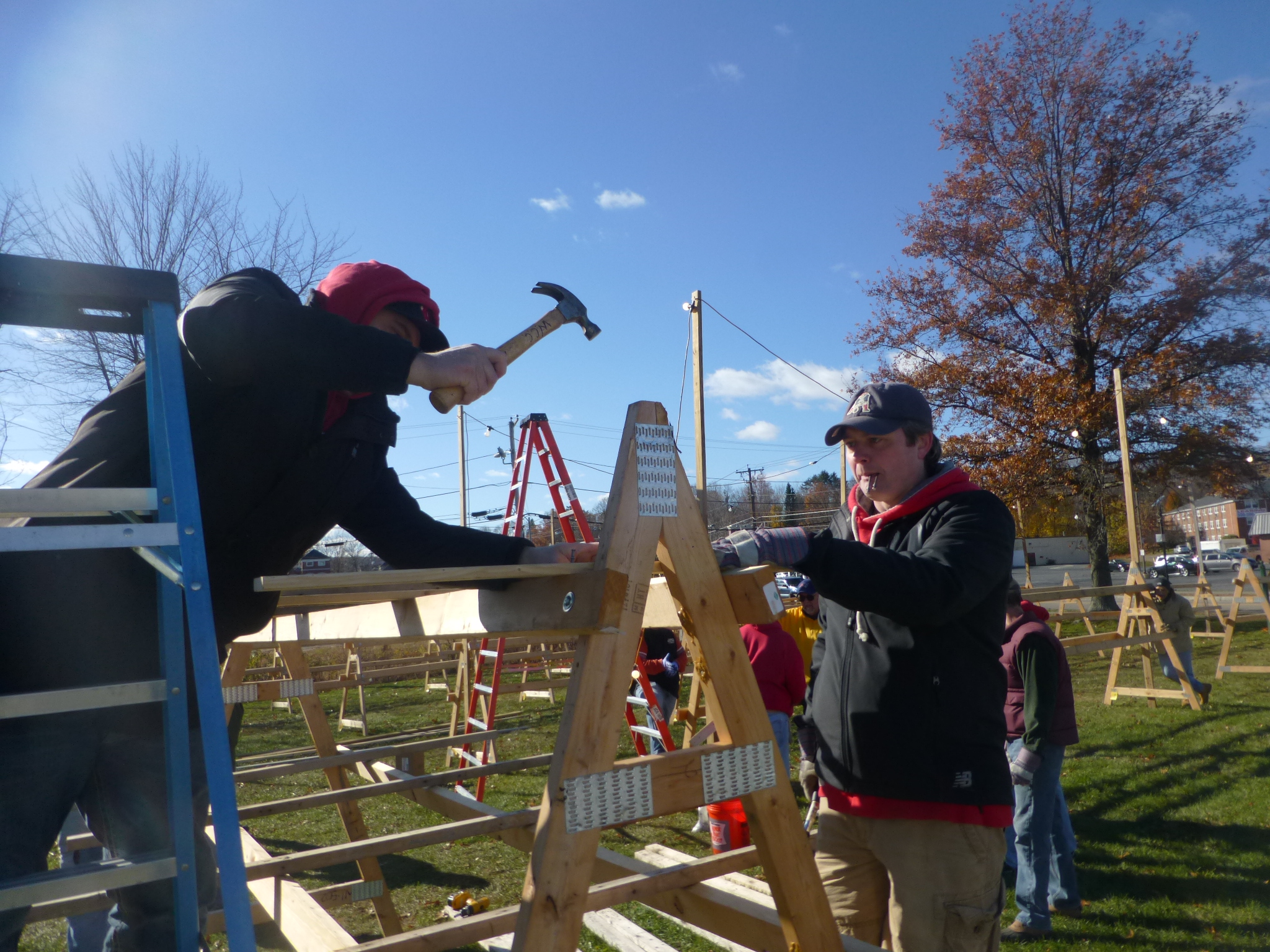 WCC2 – Gerry Knall (Jnr) and Mike Pickwick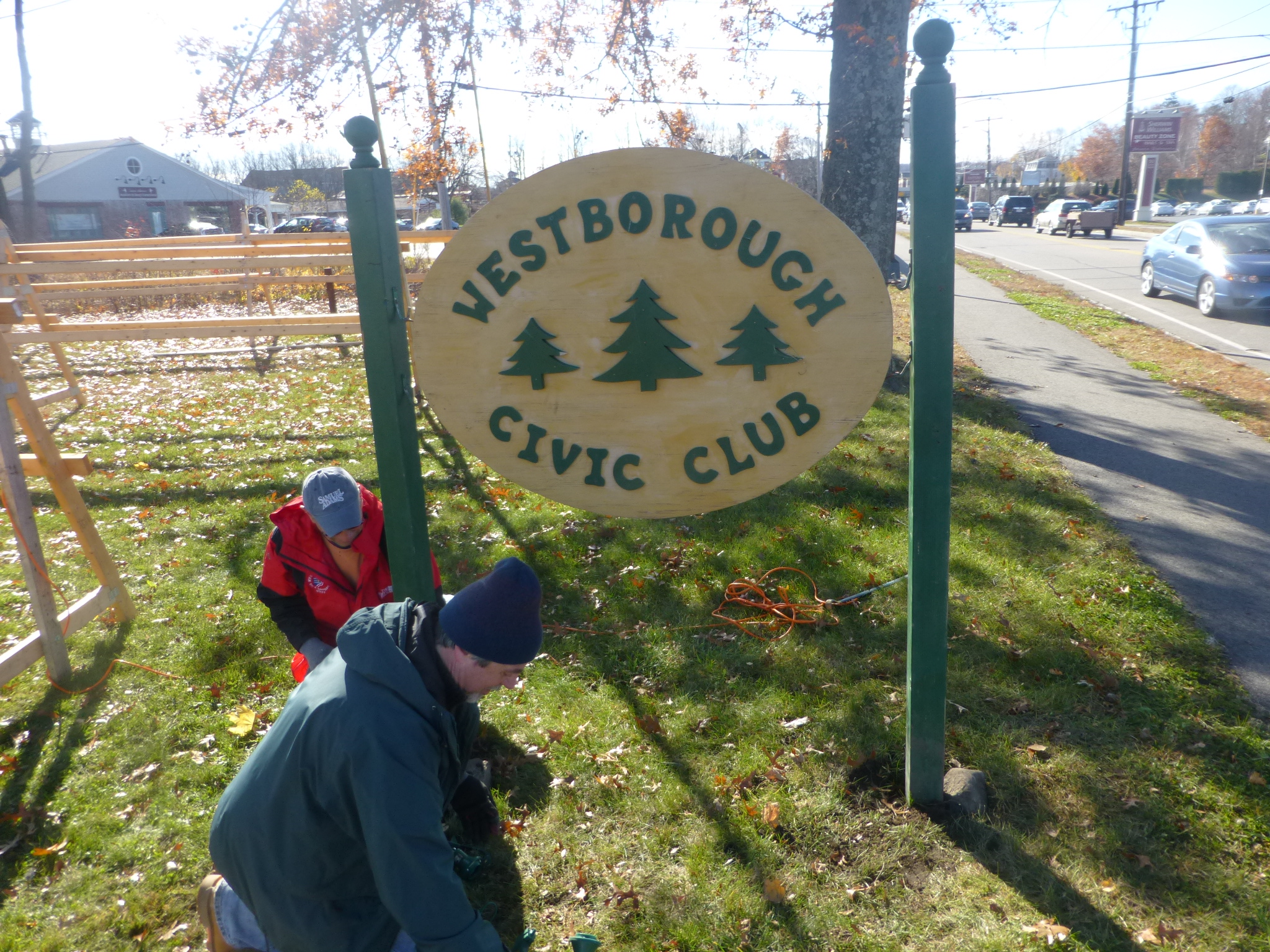 WCC3 – WCC executive members Prentice Gove and Walter Leslie erecting the club sign at the lot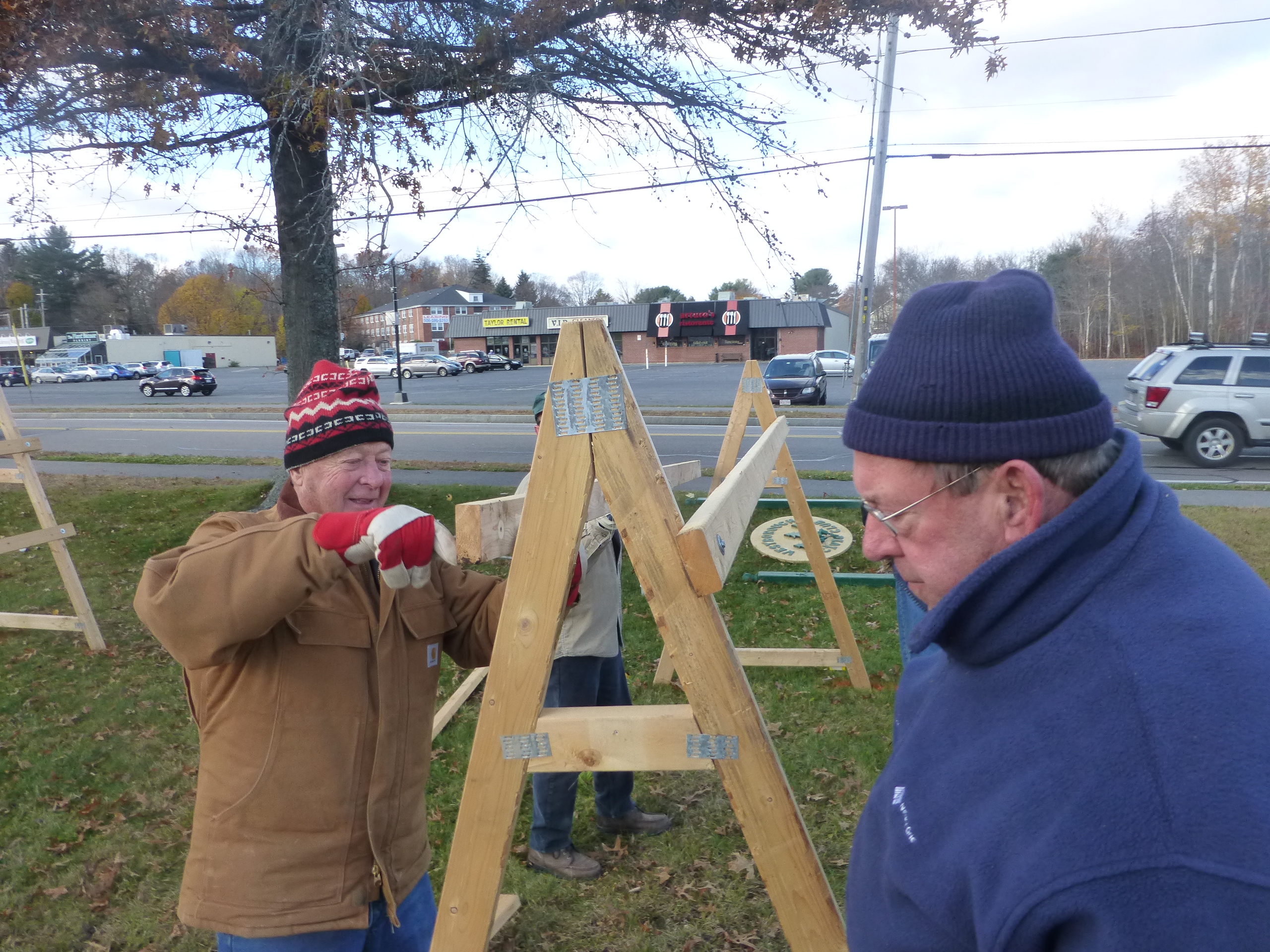 WCC4 – long standing members Ron Slingerland and David Dustman back for what they hope will be another successful year for the Club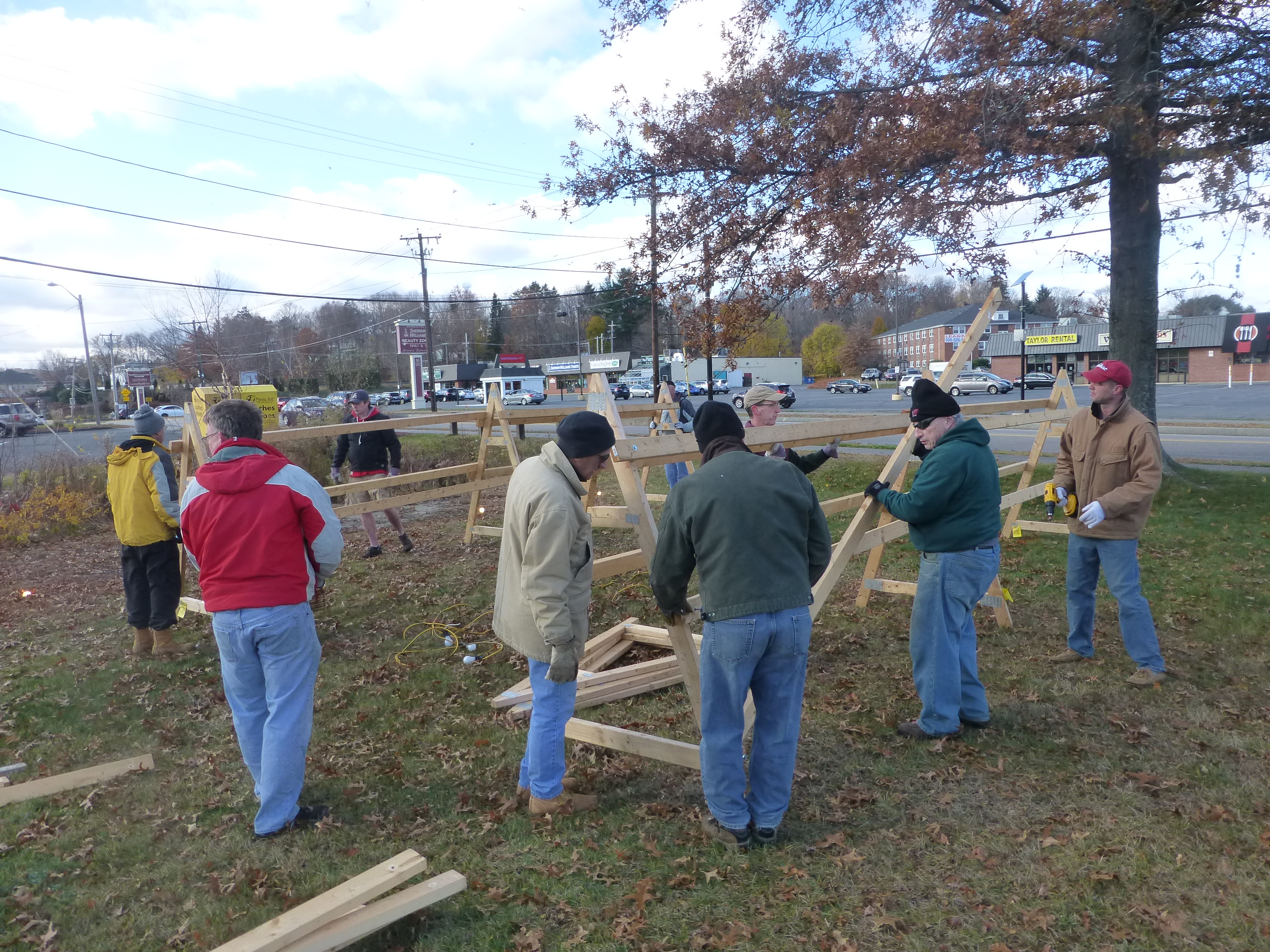 WCC5 – some of the many Club members helping prepare the lot ready for the 29th November
Last Updated on Sunday, 30 November 2014 16:35