Civic Groups
Written by Webmaster
Sunday, 17 October 2010 11:31
WCLT Family Nature Hike
SIGNS OF FALL
Sunday, October 17
Walkup-Robinson Reservation (link)
1:30 - 3:30 p.m.
Enjoy a fall hike to see the lovely foliage and signs of autumn, such as wild berries, late wildflowers, and seed pods. We will hike along an old trolley path and into a sunny meadow, along pine woods with glacial outcroppings, and through an oak-hickory forest. Join us at the parking lot of the Walkup-Robinson Reservation.
Off Rt.9E and Friberg Parkway, 1/4mi. on right to parking lot.
Click here to visit Google Maps for specific directions from your home.
Contact krisallen@charter.net for details.
Add a comment
Westborough Woman's Club Installs New Officers for 2010-2012 Term
Written by Webmaster
Friday, 17 September 2010 15:58
The Westborough Woman's Club recently installed new officers for the 2010 to 2012 term. Reggie Mead was elected president, Carol Black is Vice President, Elaine Moore for treasurer, Susan Stoddard is Recording Secretary and Anita Wales is Corresponding Secretary. In addition, Kathie Wong and Barbara Nickley were elected for a three year term on the Board of Directors. Other members of the Board of Directors are Priscilla Federici, Kay Wentzell, Alberta Milhem and Pat Karpacz.
The club has open membership for any woman 18 years and older living in any community. Meetings are held on the second Tuesday from October to April from 12-2 p.m.
For membership information please call Kathie at 508-366-0902. Club information may be obtained by calling Reggie at 508-366-1822. The club is beginning its ninety fourth year of community service. It is a member of the General Federation of Women's Club, www.gfwc.org, and the General Federation of Women's Clubs of Massachusetts, www.gfwcma.org
(pictured in photo: Reggie Mead (left) President 2010-2012 Westborough Woman's Club and Judith Wilchynski, Past President)
Add a comment
Last Updated on Friday, 17 September 2010 16:06
Westborough Student Winners in GFWC Contests
Written by Webmaster
Wednesday, 04 August 2010 07:35
The Westborough Woman's Club is pleased to announce the local winners in the General Federation of Women's Clubs of Massachusetts short story and poetry contests for students.
Westborough students submitted their entries in the short story and poetry contest which covers all grades. This year Westborough had two winners. Jason Lu, won third place in the grade seven to nine poetry contest. Heidi Mannarino, won second place in the grade four to six poetry contest. The students were recognized at the state meeting in Medway by GFWC of Massachusetts President 2008-2010 Mary Baird. Each student received a certificate, gift card to a book store and other goodies.
Each year Westborough students are invited to submit entries in both the writing contest, photography contest and art contest. The Westborough Woman's Club is pleased to sponsor the local students in the state contest. Westborough Woman's Club is an active organization in town for the past ninety four years. For membership information please call Kathie at 508-366-0902.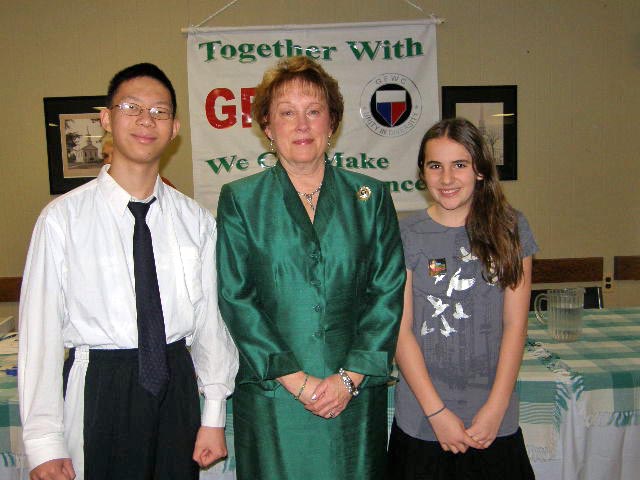 Pictured left to right: Jason Lu, Gibbons Middle School, Mary Baird, GFWC of Massachusetts President 2008-2010 and Heidi Mannarino, Mill Pond School
Add a comment
Last Updated on Tuesday, 24 August 2010 19:34
Announcing the First Westborough Sprint Triathalon! Sunday Aug 15, 2010
Written by Webmaster
Wednesday, 23 June 2010 19:55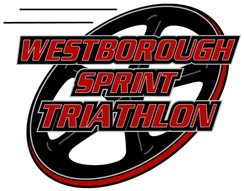 Rotary Club of Westborough and Sun Multisport Events are partnering to bring a new Sprint Distance Triathlon event to Westborough, MA. The date for the new race will be Sunday, August 15, 2010 and will be based at the Westborough State Hospital on Hospital Road off of Lyman Street in Westborough, MA.
Triathlon: Westborough Sprint Triathlon
When: Sunday, August 15, 2010 @ 8:00 a.m.
Where: Westborough State Hospital, Westborough, MA
Divisions: Age Group, Relay
Website: www.sunmultisportevents.com/Westborough_Sprint.htm

The event will consist of a .25 mile Swim in Lake Chauncy. Athletes will then transition to a 14 mile bike course and will finish with a 3.1 mile Run that is mostly off road on the scenic and flat trails that surround Lake Chauncy.
See the website above for full information, and for course maps, too.
Beneficiaries of the 2010 Westborough Sprint Triathlon: The Westborough Rotary Club has selected Sun Multisport Events to produce this event as a fundraiser for the Rotary Club. All sponsorship revenue will be donated the Larry Ware Leukemia and Lymphoma Society.
Awards: Awards will be given to the top 3 male and female finishers in each age group as well as for the top Athena, Clydesdale and relay team.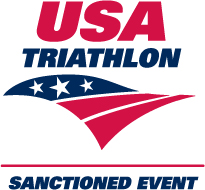 Registration is now OPEN for the new Westborough Sprint Triathlon event. This is a USAT Sanctioned event. Registration closing date: Friday, Aug 13, 2010 @ 11:59 PM
Entry Fee: Individual: $65; Relay Teams: $120
Click here to register via active.com
Add a comment
Last Updated on Sunday, 27 June 2010 08:37
Garden Club Plant Sale this Saturday, May 22, 2010
Written by Webmaster
Friday, 21 May 2010 00:00
Westborough Garden Club
ANNUAL PLANT SALE
Saturday May 22nd
9am - noon
Tufts Machine Parking Lot
All proceeds benefit community plantings, scholarship and education.
Thank you for your support!
Here's a link to the Westborough Garden Club PSA, created by WestboroughTV:
Westborough Garden Club PSA from WestboroughTV on Vimeo.
Transcript:
Hi, I'm Lisa Rowe. Hi, I'm Ann-Britt Hoover, and we're co-presidents of the Westborough Garden Club.
I'm Beverly Linnane, chairman of the Downtown Beautification Committee. We're here at one end, one end of our community gardens -- the Gateway Garden. We have nineteen gardens that we take care of in Westborough, five of which are veteran's gardens.
We have people from our garden club that are assigned to each garden to take care of them through the year.
Two major fund-raisers throughout the year:
One of our major fund-raisers is the plant sale, which is coming up May 22nd at the Tufts Machine Lot. It goes from 9-12
It's a great annual event, with something for every kind of gardener. We'll have herbs and perennials, and a beautiful raffle table.
So, please come early, it's a great annual event.
We also have group outings to such events as the Boston Flower Show, the Beacon Hill Garden Tour, and Tower Hill, to name a few.
We're an active club with monthly meetings and programs, that are held at the Senior Center, on the last Wednesday of each month.
Come join us! ...for friendship, knowledge, and fun!
###
Add a comment
Last Updated on Friday, 21 May 2010 08:34
Page 1 of 2
<<
Start
<
Prev
1
2
Next
>
End
>>